THIS ADVERT HAS EXPIRED!
Advertiser

Type of Advert

FOR SALE

Item Condition

USED

Time Left THIS ADVERT HAS EXPIRED!
Quantity 3
0 Offers
0 Questions
0 Reviews
1589 views
Description
Hey guys, selling my current monitor setup as I've decided to switch to the Ultrawide monitor life
Both of these monitors have been amazing since I've bought them and are practically brand new (no bad pixels or anything). My gaming monitor is an AOC 24" G2460PG 1080p 144hz G-SYNC monitor, absolutely amazing for all of the games I play and ran great paired with my GTX 970. My second monitor is an LG 24" 24EN33 1080p 60hz monitor, pretty standard in terms of screens but acts as a great secondary monitor while gaming. The monitor mount is pretty standard as well, does its job great mounting to the back of my desk saving tons of space. I'll include the original stands for both monitors if you want. Even if you aren't interested, I'd highly advise in a similar setup, having two monitors as a student makes gaming, movie watching, essay writing, digital drawing, etc WAY easier with an additional screen.

Looking for $450 with shipping included in that ($400 for local pickup, I live in Southern IL). Includes the two monitors, dual monitor stand, all necessary cables, and original monitor stands if needed. Let me know if you have any questions!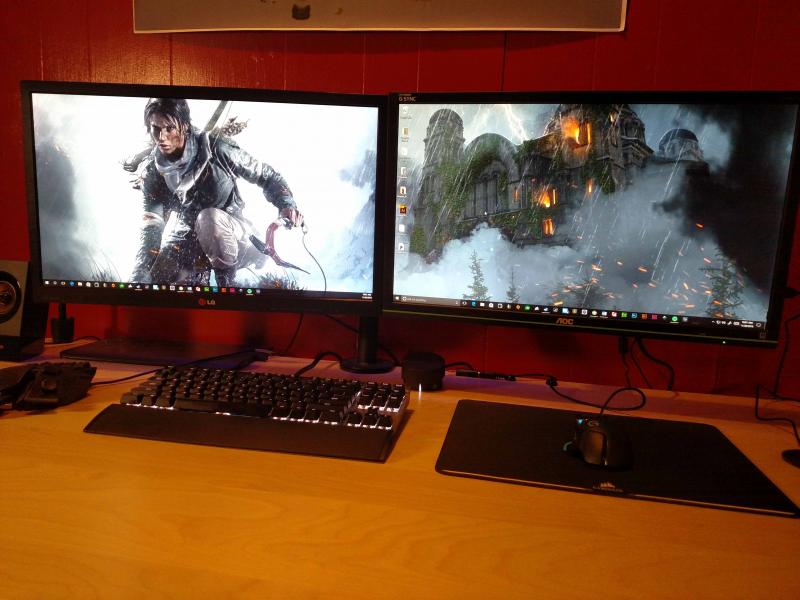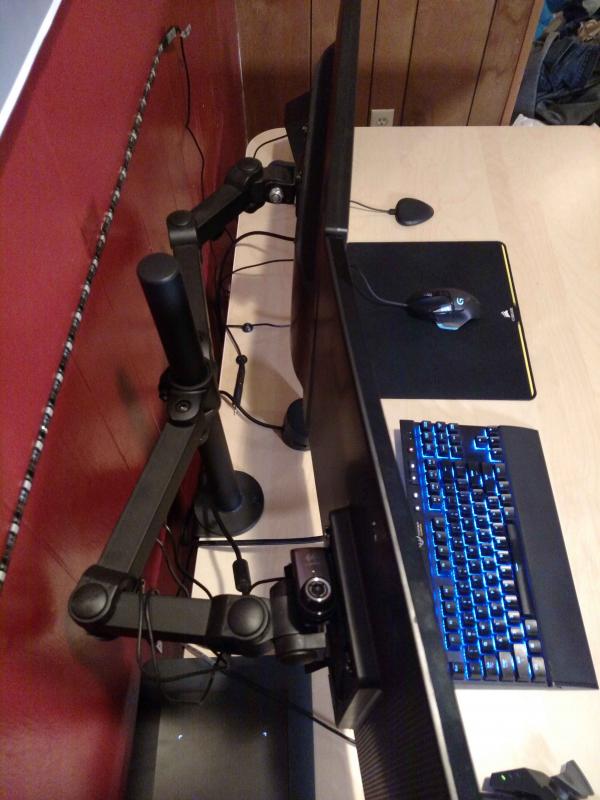 Carbondale, Illinois - United States
---
1