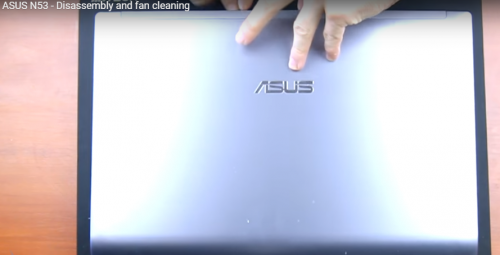 Notebook
CPU: Intel Core i7-2630QM
RAM: 4x2GB 1333MHz
iGPU: Intel® HD Graphics 3000
dGPU: Nvidia Geforce GT550m
eGPU: ASUS STRIX-R9390X-DC3OC-8GD5-GAMING
OS: Windows 10 Pro 64bit
EXP GDC Beast
Preparation
Prepare the pcie memory (you have 2 options):
Mod your bios and then you can disable the dGPU, set your TOLUD to 2.25GB and change the pcie port2 speed to gen1. ( guide )
- You can disable the dGPU in the unlocked Chipset tab -> System Agent (SA) Config -> Graphics Config -> iGPU Port configuration = Disabled, and set the Primary display to IGFX
- Chipset tab -> Memory Config -> Max TOLUD = 2.25GB
- Chipset tab -> CougarPoint (PCH) Config -> PCI Express Config -> PCI Express Root Port 2 -> PCIe speed = Gen1
Do DSDT override and you will disable the dGPU from Setup 1.30
- You can change the pcie port speed back to gen2 after everything works.
- Remove your old AMD driver with DDU
- Install Setup 1.30
Disassembly
The wifi mPCIe port is located under the caps lock LED so you have to get rid off the top cover of the case.
Optibay users can cut off the slim part of the bay to get enough space for the hdmi cable.
If you have any problems with the disassembly just follow this video:
Asus done some wierd mPCIe implementation on this notebook so you have to isolate PIN 22 on the GDC Beast mPCIe connector. (more info from sNullp)
You can find the mPCIe pinout here: PCI Express Mini Card (Mini PCIe) pinout diagram @ pinoutsguide.com
I just used electrical tape to solve this problem, luckily the neighbour pins are unused so you have enough space for the *magic*.
If you don't do it your timing on the GDC Beast won't work (no long green light near the switches) and you can't bypass the POST screen hang with egpu connected -> setup 1.3 never detects your eGPU. (windows will after sleep-plug-wake but with error 12 so its a dead end)
Set the switches on the EXP GDC to CTD 6s and PTD 14s.
Plug all the cables in and fire up the system.
Wait at the os selection page until the green light goes off and the egpu fans starts to work.
Enter Setup 1.3 and
if you used the bios mod you can simply PCI Compact -> igp+egpu
if you done the DSDT override you simply Video Cards -> dGPU off, PCI Compact -> 56.25GB -> igpu + egpu -> force igpu to 32bit
Chainload to your os and start windows.
Install the Radeon driver, don't reboot with egpu connected (POST hangs with amd gfx), always do shutdown-restart instead.
If everything goes, no freezes, no random disconencts then try setting the mPCIe port speed to Gen2.
Numbers
3dmark
FIRE STRIKE 1.1: 7719@Gen1 | 8438@Gen2
Graphics Score 10412@Gen1 | 11578@Gen2

Physics Score 5903@Gen1 | 6178@Gen2

Combined Score 3116@Gen1 | 3396@Gen2
With my dGPU, i get 830 (820/6200/314) points.
SKY DIVER 1.0: 18923@Gen1 | 19766@Gen2
Graphics Score: 35536@Gen1 | 38899@Gen2

Physics Score: 6130@Gen1 | 6219@Gen2

Combined Score: 13757@Gen1 |13910 @Gen2
CLOUD GATE 1.1: 13164@Gen1 | 15158@Gen2
Graphics Score: 48568@Gen1 | 60916@Gen2

Physics Score: 3707@Gen1 | 4177@Gen2
3dmark11: 10123@Gen1 | 11209@Gen2
Graphics Score: 13492@Gen1 | 16003@Gen2

Physics Score: 5969@Gen1 | 6092@Gen2

Combined Score: 5537@Gen1 | 5643@Gen2

Graphics Test 1: 48.35 fps@Gen1 | 61.62 fps@Gen2

Graphics Test 2: 75.07 fps@Gen1 | 82.35 fps@Gen2

Graphics Test 3: 91.53 fps@Gen1 | 104.7 fps@Gen2

Graphics Test 4: 43.0 fps@Gen1 | 51.1 fps@Gen2

Physics Test: 18.95 fps@Gen1 | 19.34 fps@Gen2

Combined Test: 25.76 fps@Gen1 | 26.25 fps@Gen2
Dota2
With the default renderer i get ~25-28fps in every video setting, using the -DX11 arg 60-90fps on highest settings.
Not Stable!
I currently have random connection issues even on Gen1 speed, the screen hangs for 2-3sec and then usually amd driver restores the egpu.
This happens usually after 1-2 hour if im in one game but in 3dmark i can't run all the tests at once at gen2.
So no random fps drops only random gpu drops
Update:
Same issue with PE4C-PM060A V3.0.
Thanks for @nando4 helping out with the PIN22 idea and ofc for the awesome Setup1.3 program.
---
1
Report Article