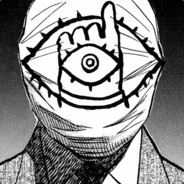 ---
Similar Content

By A.j.

Greetings all,
 
After many trusty years of smooth operation, my 2570p touchpad is acting up.  Actually, the touchpad itself works fine -- but 3 of the 4 touchpad mouse buttons have stopped working.  (The top left button still works; the rest do nothing).
 
Any thoughts on how to fix this?  It happened all of a sudden; no drops, or other obvious cause.  I'm comfortable opening up the case, if that helps (and replacing something, if necessary).


By simvegas

I have a 2570p with gtx560ti using a EXP GDC Beast. 
The card itself works fine and is stable, although I have a strange issue when plugging and unplugging different USB devices now. 
 
I get a BSOD regarding 'video_dxgkrnl_fatal_error'

 
Has anyone experienced anything similar to this before? I think it may be something to do with PCI/USB resource management, so perhaps using Setup 1.30 may help fix it. 


By simvegas

F42 Bios and also tried nando's DSDT patch load.bat ... no joy. I created a restore point before trying that and am now back at that point. 
 
I thought no override's or anything were needed for a 1gb GTX560ti, but I am getting error 12 consistently. 
Is there something I am missing?