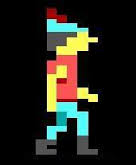 lowteq
Registered User (Promoted)
Content Count

6

Joined

Last visited
Community Reputation
1
Neutral
Recent Profile Visitors
The recent visitors block is disabled and is not being shown to other users.
I've found the problem. I took the heat sink off the GPU and noticed that the GPU on the 780M was larger than the old 460M. On the heat sink there was a plastic sticker that matched the size of the old GPU. I did a bunch of reading and found some hints that I should peel that off. After spending a smelly hour removing the adhesive reside from the sticker using Goo Gone I was able to repaste and attach the heat sink. After doing that FireStrike gave me a score of 5137, which is above average for machines with my CPU and GPU. I'm pretty happy right now. Thank you for the suggestions earlier today.

The power supply is 240W. Model Number is GA240PE1-00.

Hello Zoldago. The cooler is a 3 pipe design, so I guess 100W. I'm using GPU-Z to monitor performance. I captured some stats during a run of 3DMark Firestrike. The hottest I saw it get was 78deg C, although I did notice that after a few seconds at 78 degrees the GPU clock dropped to 324Mhz, does that mean it's throttling? The perfcap reason didn't change. The only tool I'm using right now is GPU-Z, however I'm willing to get new tools, and even spend modest amounts of money to purchase them if required. I've attached a copy of the log. GPU-Z Sensor Log2.zip

I believe the card is a Dell. Windows is working reliably with the card now but I'm having problems with performance. The benchmark number with Fire Strike is 2211, however according to the 3DMark database I should be getting around 5000 with a GTX 780M and a Core i7-2820QM at the default settings for clock speeds, voltages and fan speeds. I'm not doing any over clocking yet. I had reused the thermal pads so I initially thought I had a cooling problem. I ordered new thermal pads. They arrived last week and I installed them, however it doesn't appear to have made a difference. I'm using NVidia Driver 364.51 and VBIOS 80.04.92.00A. I'm using the stock heat sink, heat pipe and fan. I'm also using the stock configuration of clock speeds, voltages and fan speeds. Does anybody have any thoughts? Should I be using a different driver or VBIOS? At this point I'm just trying to get it working at the default clock speeds, voltages and fan speeds. Any help would be appreciated.

Here's an update. It's started working but I don't know why. I had removed the new 780M GPU and was trying to boot using the internal graphics. That wasn't working at all, I was just getting the error beeps indicating I had a graphics problem. I put the 780M back in and went to do the Fn BIOS reset procedure, but that wasn't working either. I was worried I'd accidentally damaged my hardware at this point. I took the 780M out with the intention of putting the 460M back in, but decided to try the Fn BIOS reset procedure with no Nvidia GPU installed. It worked. I put the 780M back in and had graphics at this point. I immediately went into the BIOS and disabled the internal graphics, set display to PEG, and made sure HD Audio was enabled. I booted into Windows 10 and I got the familiar blank screen right when the credential manager appeared. I had read in another forum post that you may experience one more blank or solid colour screen after installed the IDT audio drivers, so I rebooted again and it worked. It's now been stable and working across a lot of reboots for the last day. I'm not sure what I did to fix it. Between the time when it was consistently failing and the time it started to work the only config change I made was removing and reinserting the 780M GPU and reseting the BIOS. However these are things I'd tried earlier and they didn't fix it at that point. I'm happy it's working now, but I'd still be interested in peoples thoughts on what happened here. If I can get this procedure working repeatably I'd write it up for everybody. I wonder if resetting the BIOS without the Nvidia GPU installed may have cleared some setting out. Craig.

Hello. I own an Alienware M17x-R3 and I'd like to upgrade the GPU. The current GPU is an Nvidia 460M, and i've acquired and installed a 780M. Unfortunately I'm running into a common problem, after I enable the IDT audio device in the BIOS Windows either goes to a blank or solid coloured screen right at the point where the Windows credential manager displays (the password prompt). I believe I've followed all of the instructions I've read about on this and other forums, but I'm still having the problem. Here are my details Laptop: M17x-R3 Original GPU: Nividia 460M New GPU: 780M OS: Windows 7 x64 and Windows 10 x64, same symptom on both. New Graphics Driver Version: Nvidia 364.51 IDT Graphics Driver Version: v.6330 BIOS: A12 Unlocked One concern I have is the 780M GPU I have is of unknown provenance, it came out of some other laptop, but I don't know the manufacturer. I do believe it is working because with HD audio disabled it runs fine with no crashes. Here is exactly what I've done. With the laptop still in it's stock unmodified state I did the following. Installed the A12 Unlocked BIOS Downloaded modded display drivers from here (http://downloads.eurocom.com/support/drivers/upgradeyourlaptop/Alienware/) I've tried the 364.51 drivers for Windows 7 and Windows 10. I didn't install them at this point. Used the GURU 3D tool in safe mode to completely clean out the existing NVIDIA drivers (http://www.guru3d.com/files-details/display-driver-uninstaller-download.html) Rebooted into the BIOS and disabled the HD Audio, Disabled the Internal Graphics and set the primary display to PEG. I removed the old GPU, attached the existing heat sink and pipe to the new GPU using thermal paste and pads and installed all of it back in the laptop. Turned the laptop on and immediately went into the BIOS and confirmed the NVidia graphics were detected. Booted into Windows with digital signature verification for drivers disabled and installed the 364.51 modded driver I downloaded in step 2. Rebooted and did a few tests, display had the proper resolution and device manager indicated that I had a 780M installed. Rebooted went into the BIOS and enabled the High Definition audio, then immediately booted into safe mode. Installed IDT drivers version v.6330 (http://www.dell.com/support/home/uk/en/ukbsdt1/Drivers/DriversDetails?driverId=Y037W) in safe mode. Booted into normal mode and I get stopped at either a blank or solid coloured screen right when the credential manager shows up (the password prompt) I've tried a few other things including various combinations of versions of the Nvidia and IDT drivers, Windows 7 OEM image and Windows 10 scratch install. Various orders of enabling the HD Audio and graphics. There are two things I haven't been able to try but which I saw suggested. Enable the Internal Graphics and HD Audio, remove the 780M GPU and boot using Internal Graphics, then do one or both of the following Install the IDT Driver at this point Disable Audio power management in the advanced tab of the IDT Control Panel Applet After doing those things disable Internal Graphics and HD Audio again, reinstall GPU, boot into Windows and Install Nvidia drivers, then reenable HD Audio. I've been unable to do these things because when I enable the Internal Graphics and remove the 780M I get no display at all and need to reset the BIOS to default using the Fn power one technique, after reinstalling the GPU. I'd appreciate some direction on how to proceed with troubleshooting.